|
home > About Us

Introducing Aresco Instant Research.
Your answer to so many questions.

Aresco is a non-partisan research and political consulting firm specialized in social research founded in 1977. We run a successful consultancy providing services for governments, political parties and industry. Eight years ago began developing a system into which we poured the know-how and experience gathered over 30 years of successful public opinion consulting. The outcome is a turn-key system which embodies our fine-tuned research methodology together with leading edge technology and a user friendly interface. The solution developed automates the following procedural stages:
Random case selection
Data Collection
Data Entry
Data Cleaning
Supervision
Data Processing
Automatic Adjustment of Parametric Variables
Data Reporting and graphing
The result is a dramatic reduction in both the cost and time required to field a survey and obtain accurate results. The result is Aresco Instant Research.
Our platform has allowed us to become a data collection facility specializing in supporting public opinion and market research suppliers with IVR (Interactive Voice Response) telephone based interviewing. Aresco Instant Research offers its services not only to full-service research suppliers, but consultants as well. We can conduct automated outbound surveys 24 hours a day, seven days a week, anywhere in the world. Your survey can typically be fielded in 24 hours or less.

Pollie award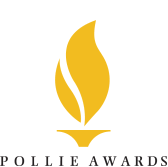 Aresco Instant Research was awarded a Pollie in the International Automated Phone Calls category at the 15th Annual Pollie Awards ceremony, which recognizes the best in Public Affairs and Political Communication.



---
ALACOP IX Annual Meeting


Location: Valencia, Venezuela Dates: May 19 and 20, 2006. Aresco Instant Research will present its services and solutions and perform hands-on demonstrations.

---
EAPC 2006 Conference The European Idea of Political Campaigns


Aresco Instant Research presented its services and solutions in a special panel dedicated to New Campaing Tools.

Location: Vilnius, Lithuania. Dates: May 4,5 and 6, 2006.
---
AAPC 2006 Pollies Award and Conference



This conference brought together political consultants from the US and the world. Aresco Instant Research manned a stand presenting its services for the first time in the US. We also won a prestigeous Pollie Award for best International Automated phone message campaign!

Location: Napa, California. Dates: March 22, 23 and 24, 2006.
---