Introducing Aresco Instant Research. Your answer to so many questions.



Aresco is a non-partisan research and political consulting firm specialized in social research founded in 1977. We run a successful consultancy providing services for governments, political parties and industry. Eight years ago began developing a system into which we poured the know-how and experience gathered over 30 years of successful public opinion consulting. The outcome is a turn-key system which embodies our fine-tuned research methodology together with leading edge technology and a user friendly interface. The solution developed automates the following procedural stages:
Random case selection
Data Collection
Data Entry
Data Cleaning
Supervision
Data Processing
Automatic Adjustment of Parametric Variables
Data Reporting and graphing
Our platform, your clients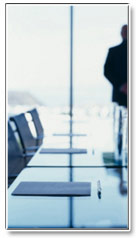 We develop and control our own technology and infrastructure which permits us to offer our innovative survey methodology through a reliable, high call volume platform. Our state of the art platform can be offered by your company to your clients fully customized with your look-and-feel. Your customers will see your logo and selected color scheme. Aresco Instant Research will have no contact or access to your clients. You can define who has access and the level of access to all surveys your company contracts. [read more]
Our Instant Research survey solution will empower your company to offer your clients these benefits:
Cost effectiveness versus alternatives - our system provides results at a fraction of the cost of conducting a survey door to door, through the mail or via live agents.
Quick deployment - our surveys can be deployed in just hours and require no hardware setup or software installation.

Quick results -Our infrastructure allows us to field your survey in record time. The results are tabulated within seconds. Our solution consolidates data instantly which enables real-time monitoring of results. You'll get convenience for the respondent and immediate data for yourself.
Accuracy - eliminates the errors and high costs associated with data entry. Our proven methodology will ensure the validity of the results.
Convenience - Results anytime, from anywhere in real-time over the Web. Our web based data analysis tools allow you and your clients to quickly analyze your data even while it is still being gathered. The built-in intuitive tools allow for self-service analysis by your clients. [read more]