Our platform, your clients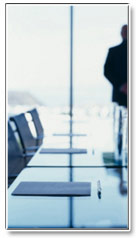 We develop and control our own technology and infrastructure which permits us to offer our innovative survey methodology through a reliable, high call volume platform. Our state of the art platform can be offered by your company to your clients fully customized with your look-and-feel. Your customers will see your logo and selected color scheme. Aresco Instant Research will have no contact or access to your clients. You can define who has access and the level of access to all surveys your company contracts.
Our unique Internet-based solution requires no investment in hardware, software, or human resources on your part. Aresco Instant Research balances the need for superior services with affordable pay-as-you-go pricing.
We understand how important it is to have a partner you can count on. Our professional services and support team will help you with every stage of your survey.
Quick facts
Widely used in political campaigns in several countries
Over 5 million calls placed
Over 1100 surveys fielded
630 phone lines at your disposal - up to 5000 completes per hour!
Both closed and open end questions
Public opinion polls, market research, message delivery, TV share measurement, etc
The solution developed automates the following procedural stages:
Random case selection
Data Collection
Data Entry
Data Cleaning
Supervision
Data Processing
Automatic Adjustment of Parametric Variables
Data Reporting and graphing